It's Time To See How New England Parties! BeatBox Just Hit Massachusetts.
Hey there Bay Staters! Our 5L cocktail in a bag (that you may have seen on Shark Tank) just hit Massachusetts, and we're ready to party with you!
Whether you're gearing up for a 4th of July rager, or already planning your tailgates for Pats games, we want to turn them up by making sure BeatBox is there.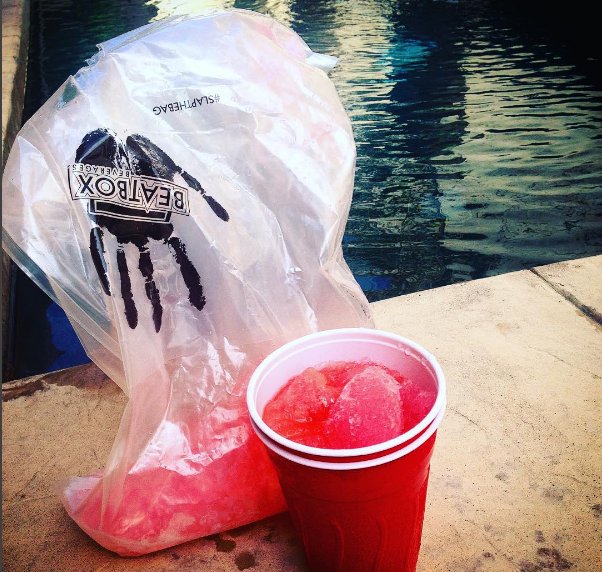 LET US BRING THE PARTY TO YOU
BeatBox New Store Request Form
BeatBox Event Request Form
WORK FOR US
Brand Ambassador Application
Sales Representative Application

JOIN OUR MASSACHUSETTS GROUPME
Learn about parties BeatBox is throwing in your area, get in on contests and giveaways, and help us bring BeatBox to your favorite store!  
CHECK OUT OUR NEW STORES IN MASSACHUSETTS
Use our Store Locator for an updated list!
MUCKEY'S LIQUORS
RT 44 S/S HARDING ST,  LAKEVILLE 02346
BERLIN LIQUORS
59 RIVER ROAD,  WEST BERLIN 01503
OHARA'S WINES AND LIQUORS
867 GRAFTON ST,  WORCESTER 01604
CASK & BOTTLE
313 LITTLETON, RD, CHELMSFORD 01824
NORTON LIQUORS
92 MANSFIELD AVE,  NORTON 02766
HOMETOWN LIQUORS
240 MAIN STREET, OXFORD 01540
FALMOUTH FOOD MART & LIQUOR
414 E FALMOUTH HWY E, FALMOUTH 02536
WEBSTER SQUARE PACKAGE STORE
1014 MAIN ST, WORCESTER 01603
H & B WINE & LIQUOR
725 GRAFTON ST, WORCESTER 01604
BROOKS PHARMACY
405 BROADWAY, EVERETT 02149
XPRESS MINI MART
126 MAIN ST,  FOXBORO 02035
BILLY'S LIQUORS
760 BROCKTON AVE, ABINGTON 02351
SHAMROCK OF TEWKSBURY
10 MAIN ST,  TEWKSBURY 01876
Don't Ruin The Party. Please Drink Responsibly. 
subscribe to & follow
Get the latest news, events and giveaways when you subscribe!
Newsletter