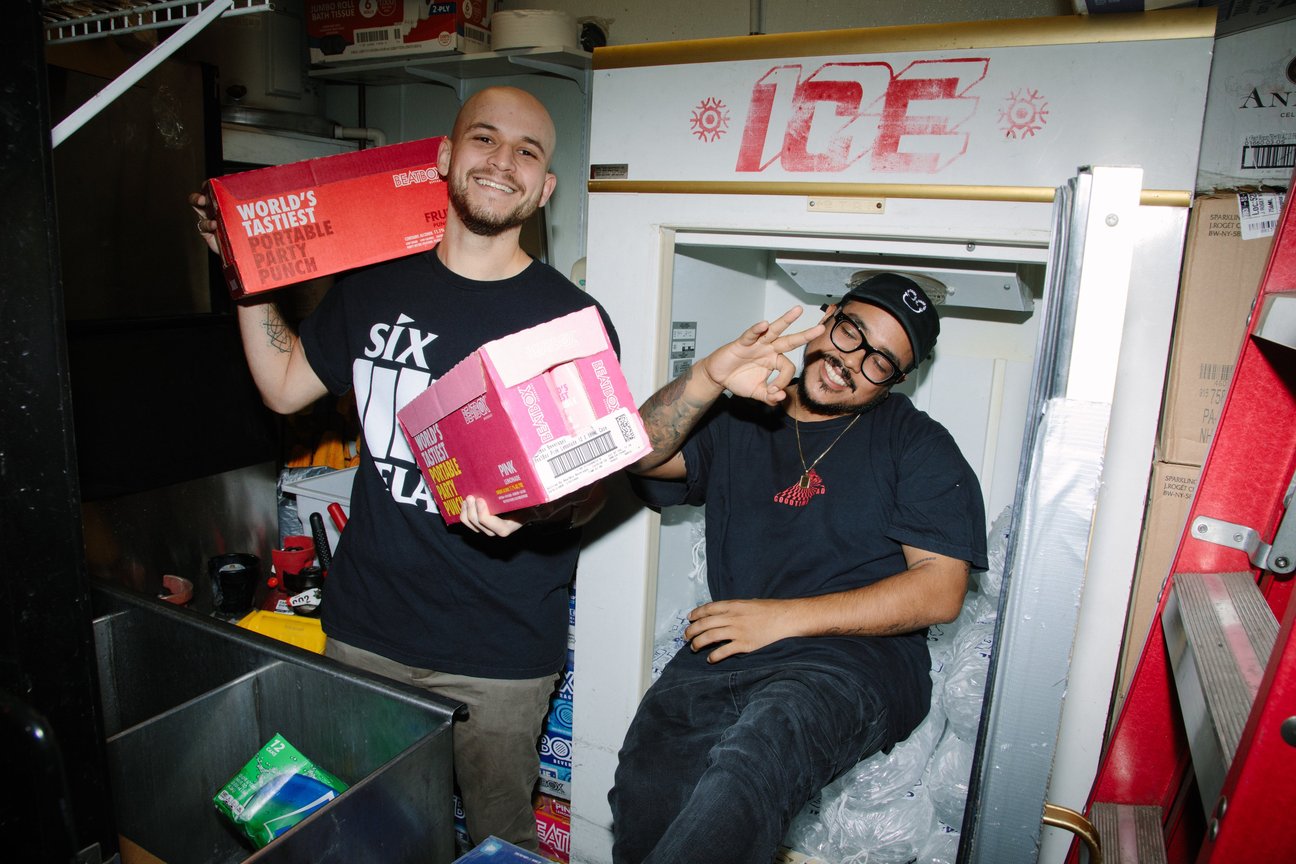 GTA Serving Up a Tasty Party
The World's Tastiest Party with GTA and special guest Sam Blacky was one for the ages in Texas!
This party is off and running like a 747 with jet fuel! Thank you, Texas, for making The World's Tastiest Party with GTA kickoff with a bang. Our private event in Austin at Vulcan Gas Company was unreal and a big shout out to Disco Donnie Productions for the assist.
GTA dropped the hammer to close the night after Sam Blacky opened things up. There was no shortage of dancing in BeatBox shirts or party punch consumed by all that attended. It's great to call ATX home, and we will be back with The World's Tastiest Party.
The second stop in College Station got relocated due to rain, but that didn't stop GTA, Sam or the fans. This secret show was what culturally relevant people of America would call 'LIT!'
There is much more to come on The World's Tastiest Party with GTA as we will be at Change LA Saturday, September 29th to get it poppin' again. You will find the entire schedule and links to ticketing sites below:
Schedule:
Wednesday, September 12, 2018 - Private Event at Vulcan Gas Company - Austin, TX
Friday, September 14, 2018 - The Cove @ BearX - College Station, TX
Saturday, September 29, 2018 - Exchange - Los Angeles, CA
Friday, October 19, 2018 - Druid City Music Hall - Tuscaloosa, AL
Saturday, October 20, 2018 - Spire - Houston, TX
Wednesday, October 24, 2018 - The Senate - Columbia, SC
Wednesday, October 31, 2018 - Born & Raised - El Paso, TX
For questions about events please contact Nick Greeninger by email ng@beatboxbeverages.com or 714-470-0500. We will see you at the show!