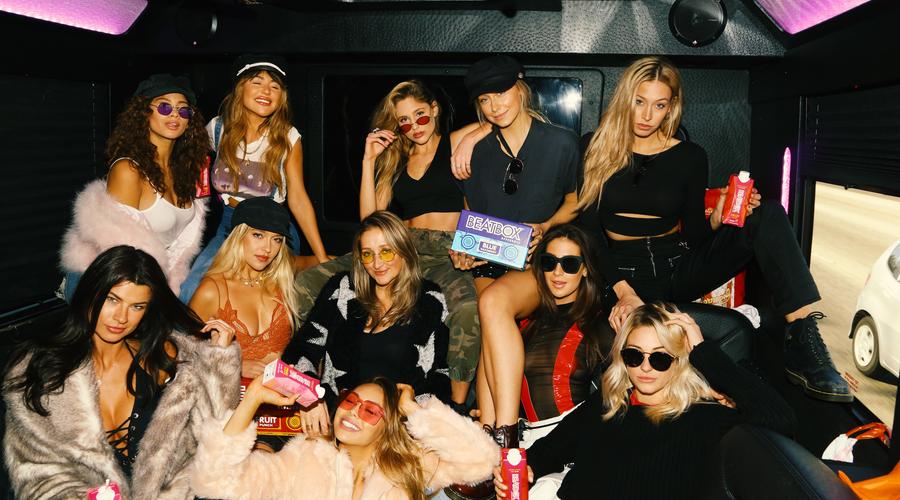 NEWMARK x ROLLING LOUD TAKEOVER
BeatBox Beverages Announces Partnership with #1 Hip-Hop Festival in the World, Rolling Loud!
In the festival world things are changing, and BeatBox Beverages has always put innovation first. Seeing the shift, we jumped at the opportunity to align with Rolling Loud co-founders, Tariq Cherif and Matt Zingler, as an official beverage partner for all U.S.-based festivals in 2018.
"Since Shark Tank, we've pushed the BeatBox team to create the perfect single serve option for big events. Seeing this come to life with a 2018 Rolling Loud partnership is extremely exciting," says BeatBox investor and COO of Mark Cuban Companies Jeff Cuban.
Things kick off May 11th - 13th at The Hard Rock Stadium in Miami, Florida. More info on California dates to come.
Here is a look at what BeatBox Beverages at Rolling Loud last year in SoCal. Join the NewMark Models entourage as they take to the festival in full force! What a life we are so lucky to be livin'. See you all in Miami this month and stay tuned to our socials for any and all updates!
WIN A PAIR OF 3-DAY GA PASSES TO ROLLING LOUD MIAMI 2018!
Click the link to enter the OFFICIAL ROLLING LOUD X BEATBOX SWEEPSTAKES! Best of luck.
*Rules and regulations on the site to apply and you must be 21 + to enter.