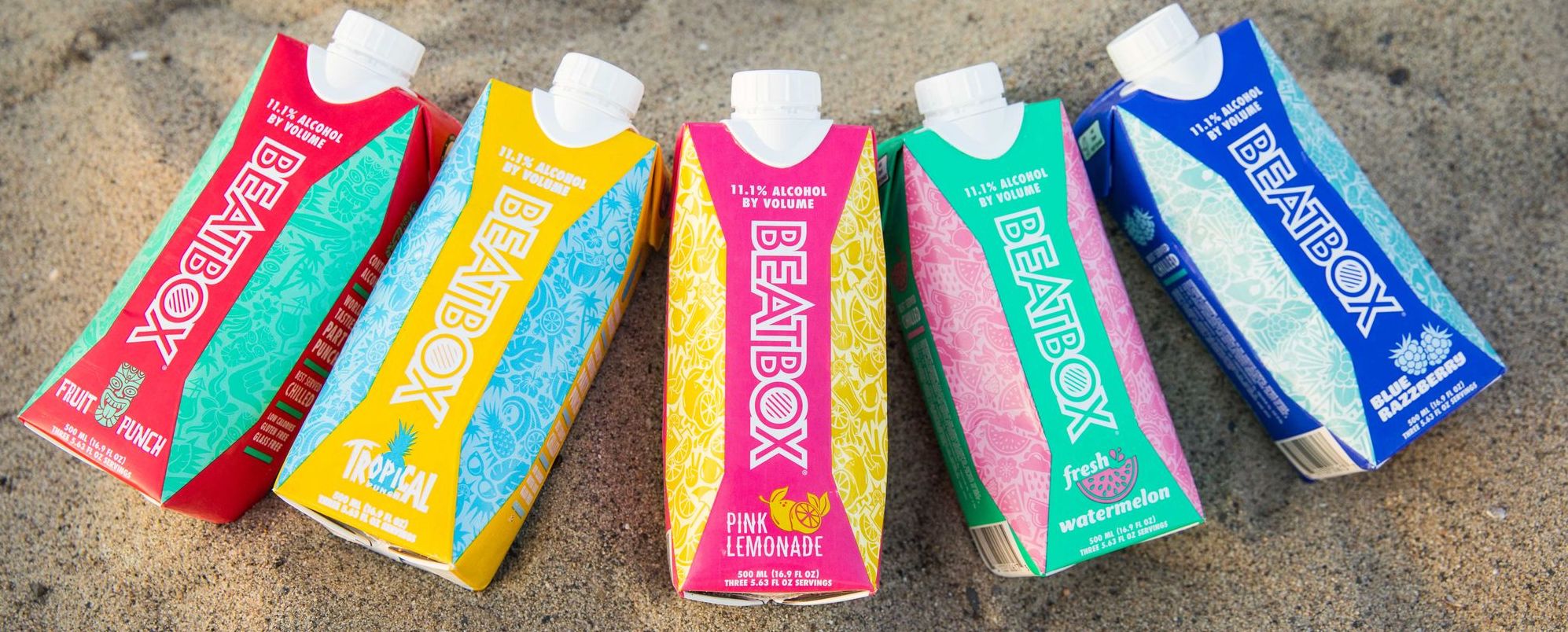 BeatBox Beverages Goes Plastic Neutral
Austin, Texas based BeatBox Beverages, makers of 11.1% ABV Party Punch, is now certified Plastic Neutral. The company has partnered with rePurpose Global to fund the collection, processing, and reuse of as much ocean-bound plastic waste as it uses across its packaging and operations. By taking this bold commitment, every BeatBox Beverages purchase will now carry a Net Zero Plastic Footprint.
As a prominent player in the alcoholic beverage sector, BeatBox recognizes the grave threat that plastic pollution poses to the future of our planet and is planning to take further action against this epidemic. " As a next-generation alcohol beverage company, we serve Millennials and Gen Z, who will face the effects of climate change and we believe the burden of change should be on business rather than the consumer," said Aimy Steadman, co-founder, and COO of BeatBox. "We make our business eco friendly so our customers don't have to worry about that, they can just have a drink and have some fun."
By donating a percentage of every product purchase to plastic reduction efforts, BeatBox is enabling the removal of over 154,000 lbs of low-value plastic waste otherwise landfilled, burned, or flushed into the oceans in 2021. Through its partnership with rePurpose Global, the company is supporting vetted waste management social enterprises in India to collect and process hard-to-recycle waste streams otherwise too low value to be reclaimed from the environment, such as chocolate wrappers, chips packets, and similar flexible packaging items.
BeatBox's commitment to sustainability goes beyond their own company ethos. " We are trying to reduce fossil fuel use as much as possible, which includes plastic. We are working with Tetra Pak and our other suppliers to continue to push our industry forward on these fronts, " added Steadman. To keep up to date on BeatBox's sustainability efforts, visit the "For The Future" blog at https://futureprf.com/for-the-future/