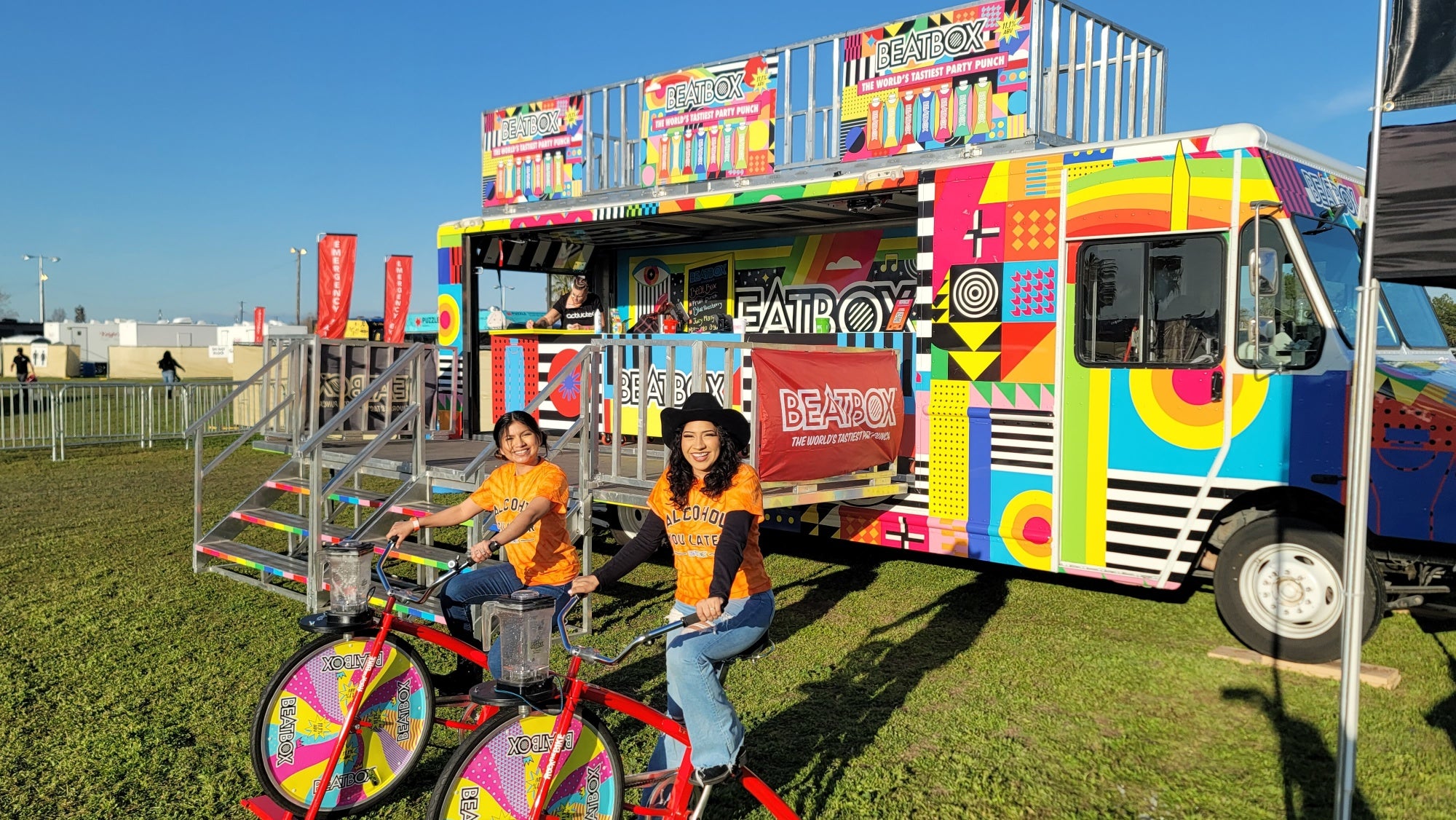 Boots in the Park (Bakersfield, Santa Clarita, Norco)
Hello, SoCal! We went to Boots in the Park for three different locations in Southern California on March 3, 4th, and 11th and brought the BeatBus! 
Boots in the Park is a country music festival with some of your country favs like Cole Swindell, Dustin Lynch, Chris Lane, and more! We went to the Bakersfield, Santa Clarita, and Norco locations and brought some of our fav BeatBox flavors including our brand new Hard Tea for Santa Clarita and Norco to try out.
Our activation at each location had our BeatBus and our blender bikes for some frozen BeatBox to enjoy with the warm weather. 
Check out some photos below and make sure to follow us on our social channels.