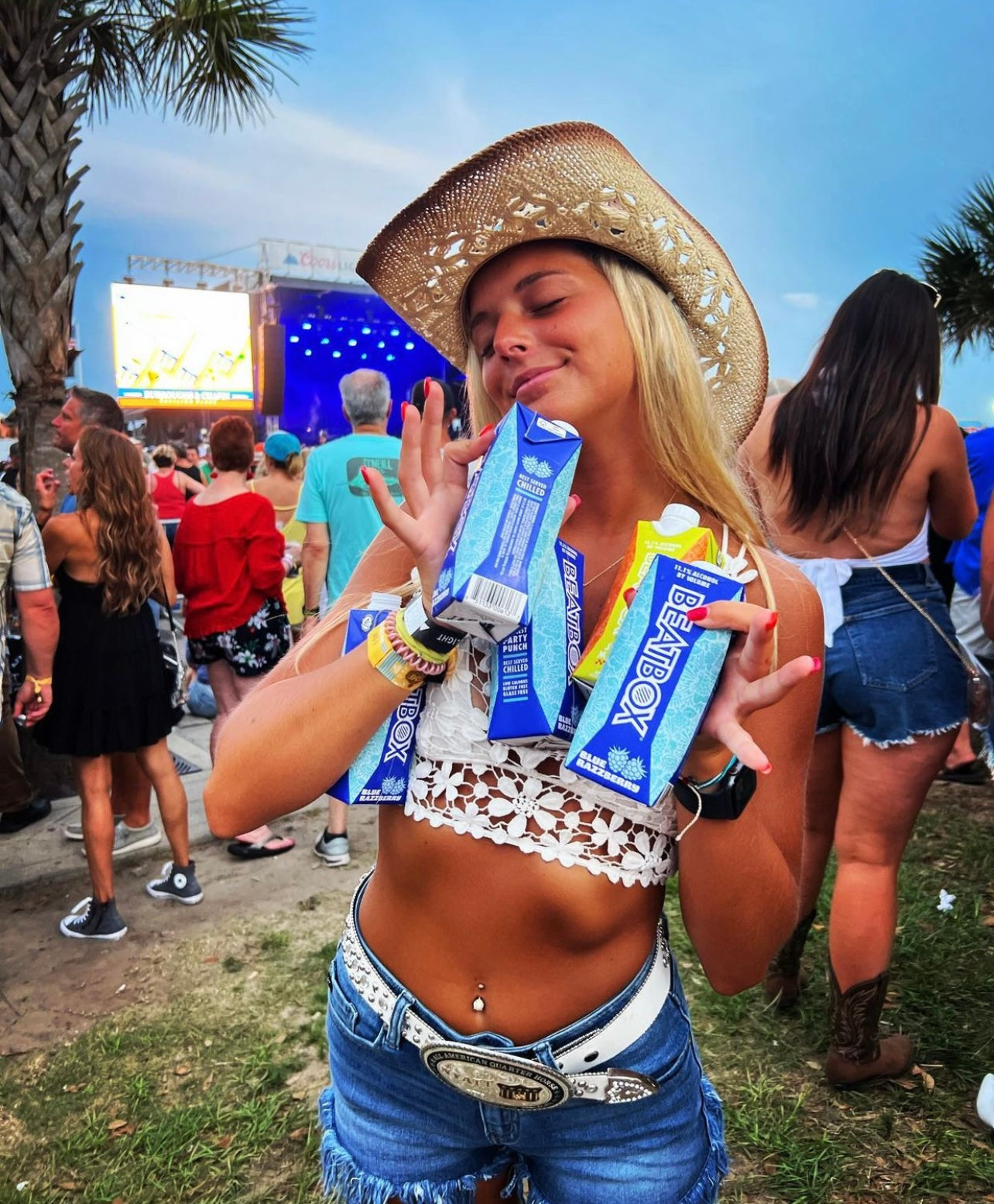 Carolina Country Music Fest
Last weekend we headed to Myrtle Beach for some fun over at Carolina Country Music Fest. Carolina Country Music Fest is a music festival featuring some of the biggest names in country music. This years performers included Luke Bryan, Jason Aldean, Keith Urban, and more!
Our activation included two blender where consumers who purchased BeatBox could ride in order to turn their drink into a slushie. CCMF attendees loved the swag items we had and we ran out by the end of the festival! Swag included: popsockets, hand fans, and bandanas. 
Check out some photos from the festival below and don't forget to follow us on our social channels.