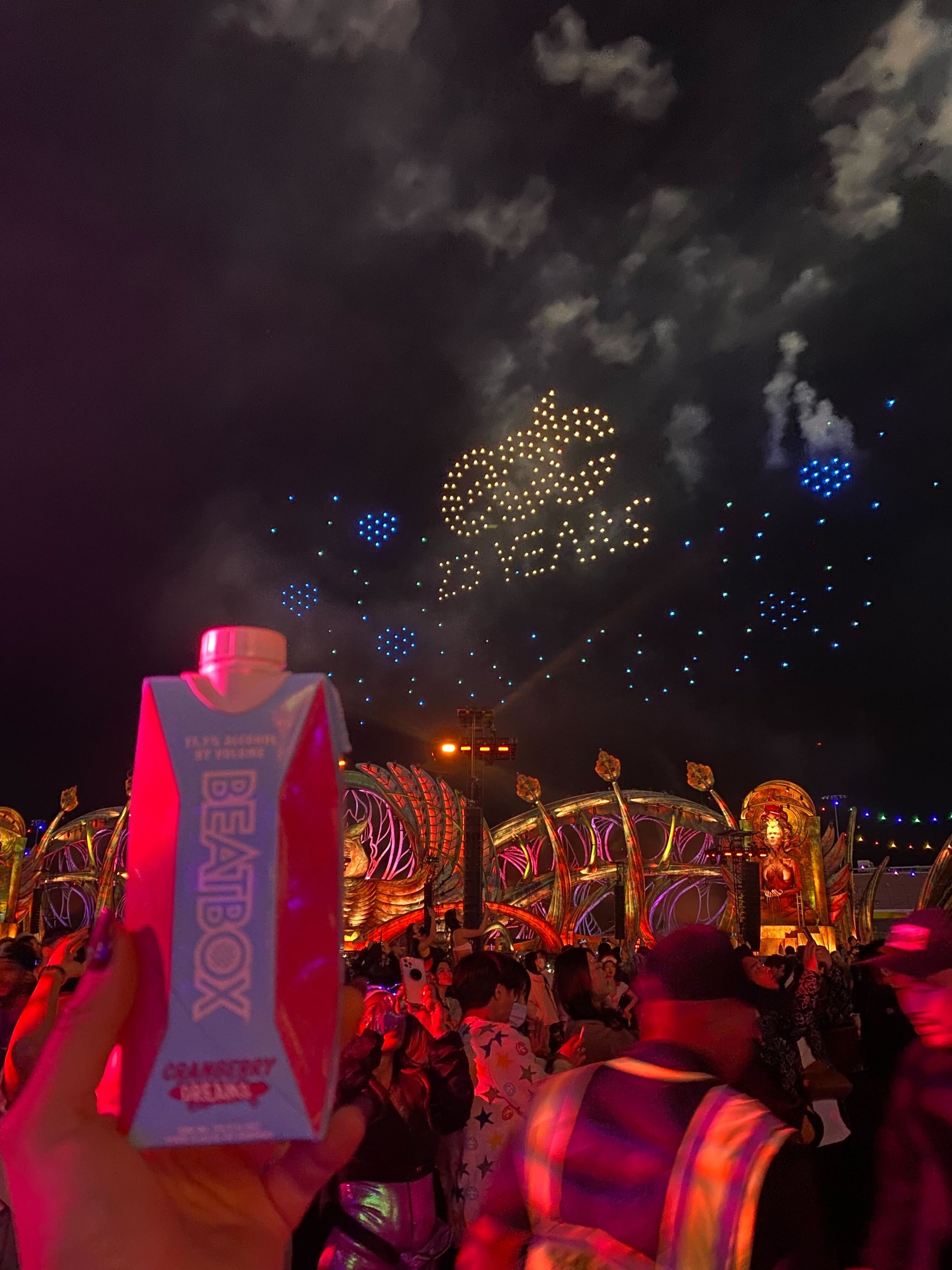 EDC Vegas Recap
This past weekend was one of the biggest milestones in BeatBox history - we sponsored EDC Las Vegas! Our Founders came up with the idea for an amazing Party Punch that brings people together while attending EDC 10 years ago, and this weekend that idea came full circle with BeatBox selling at all 200+ bars at EDC.  🎉

We were able to see tens of thousands of music fans sipping on ice cold BeatBox under the electric sky while they danced the night away listening to their favorite DJs!

Huge shout out to all of our incredible partners, our team, & our FANS for making this unbelievable event happen! To say we are proud of our entire team who helped make this dream a reality is an understatement.

Every obstacle, set back, and win we've had as a brand has made this moment even that much more rewarding. Cheers to continued growth, expanding markets, and continuing to help fans have the best times of their lives at their favorite festivals into 2022 & beyond!