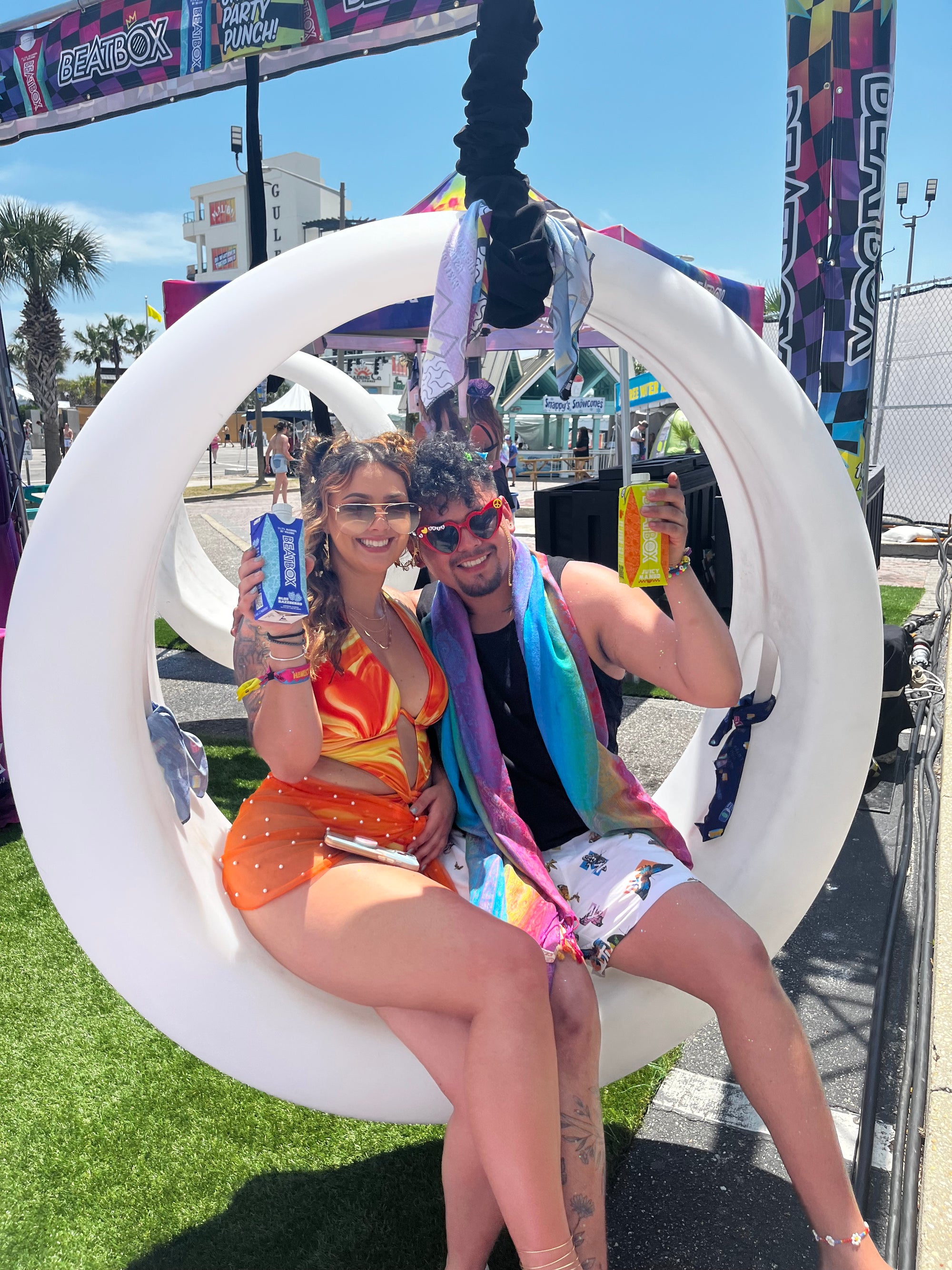 Hangout Fest 2023
This was our first year being at Hangout Fest and we were so glad to be a part of it and BRING THE PARTY! 
Hangout Fest is an annual three-day festival that's held on the beautiful white beaches of Gulf Shores, Alabama. The festival is a mixed genre festival with bands like Red Hot Chili Peppers, SZA, Flume, Lil Nas X, and more!
Our activation had swings that made for the perfect photo-op with some of our flavors such as Blue Razz, Juicy Mango, and Avril Pink Lemonade. We also had our bar that looked like an ACTUAL boombox which was fun as well as our kandi making station which was a hit!
Hope to see you next year Hangout Fest, it was an amazing time bringing the party to you!
Check out some photos below and make sure to follow us on our social channels.