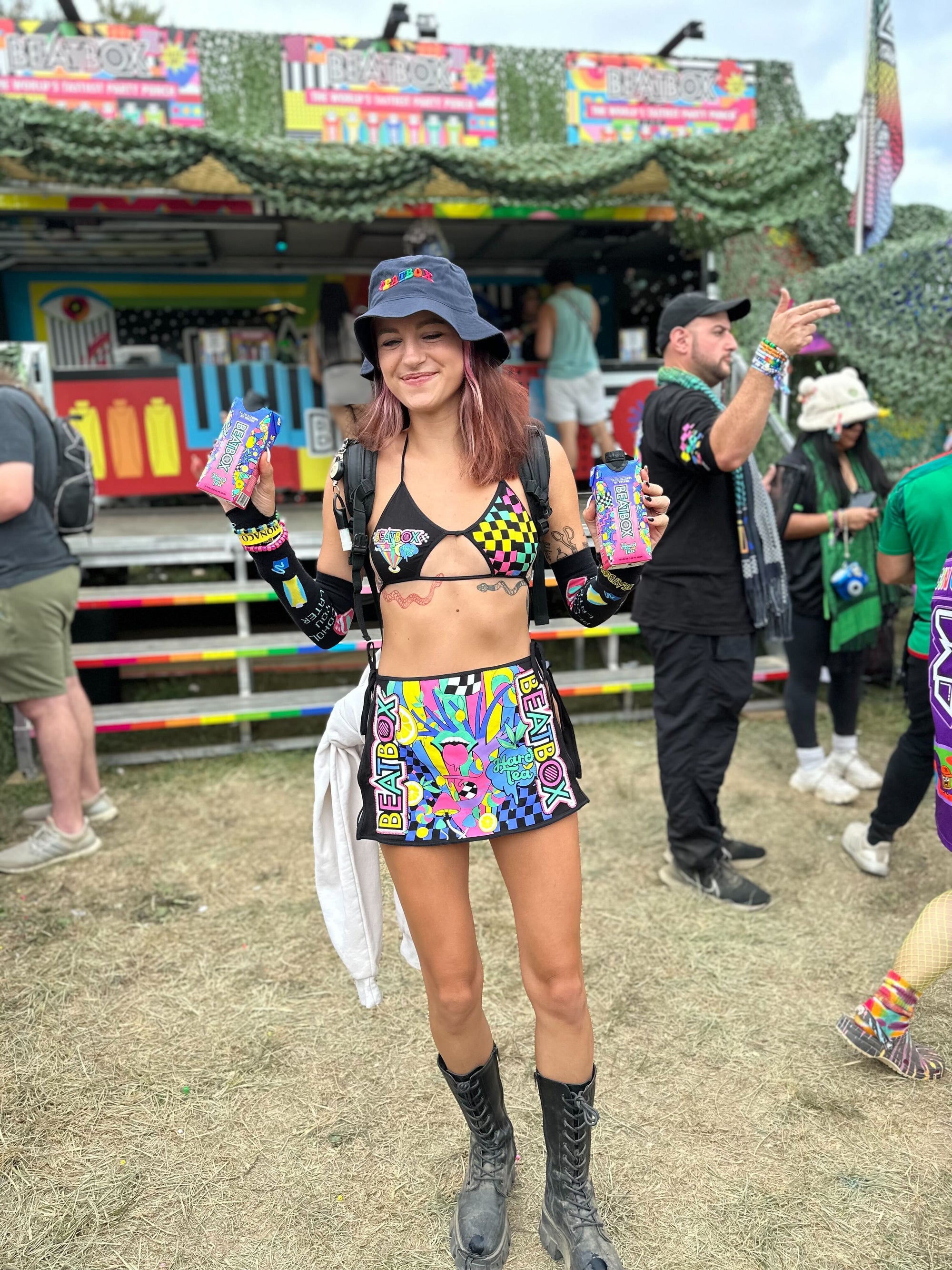 Lost Lands 2023
We took a blast from the past and went to prehistoric times at Lost Lands with the dinosaurs! Lost Lands goers know and love BeatBox and were SO excited to see us again this year!  
Lost Lands is an annual music festival held in Thornville, Ohio, known for its massive bass music lineup and prehistoric-themed stage design. The festival draws electronic music enthusiasts from around the world, offering a unique and immersive experience in a prehistoric wonderland. With top-tier dubstep and bass music artists, Lost Lands has become a must-attend event for fans of heavy, earth-shaking beats. 
Our activation this time around had our BeatBus with a kandi making station, swag station, and Headbanger massage station! Everyone loved our setup and we were definitely the life of the party. We also hosted a LunchBox meet-up and got to surprise six people with our LunchBox x BeatBox skin. Cheers to another amazing year!
Check out some photos below and make sure to follow us on our social channels.