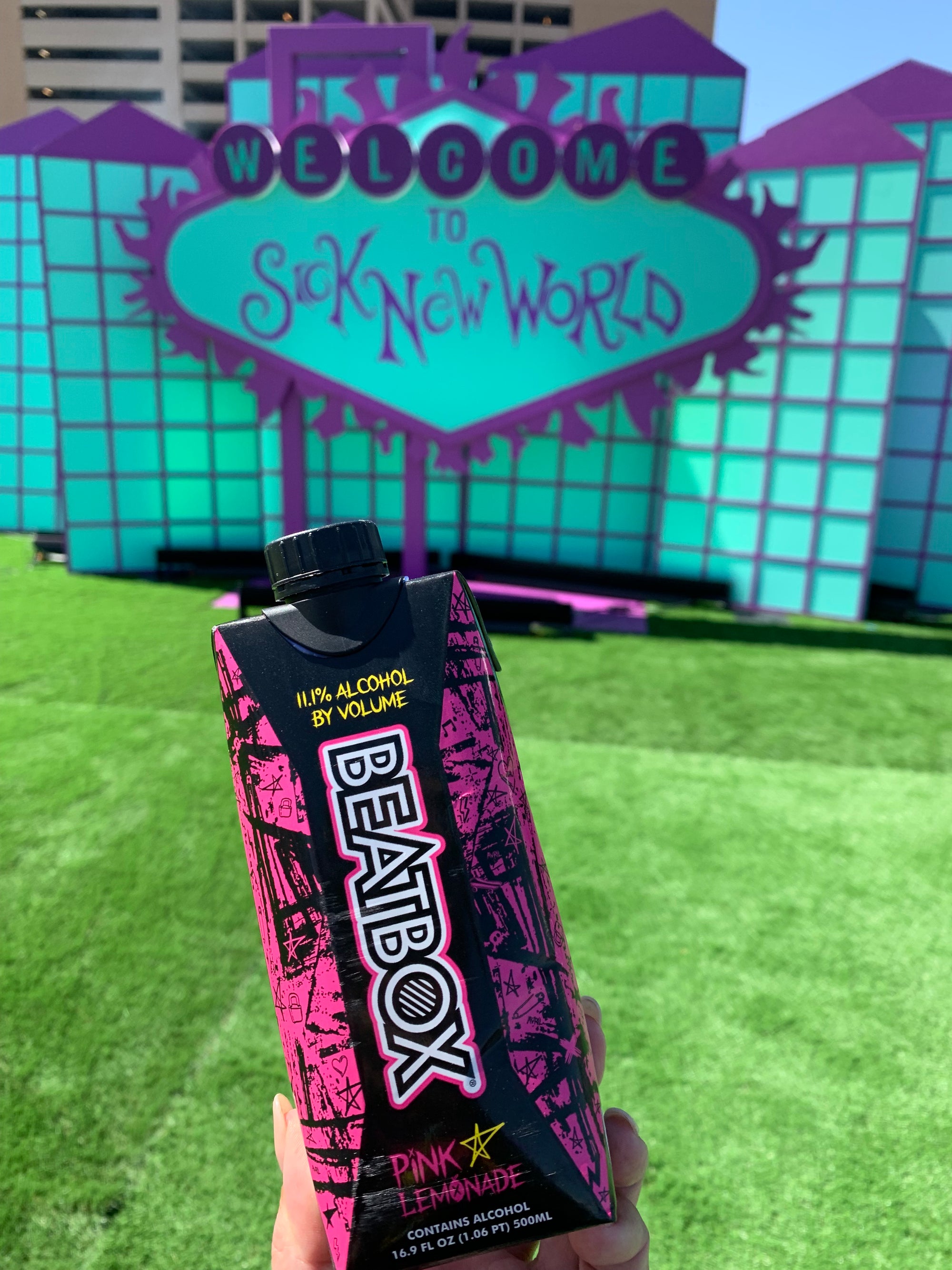 Sick New World
We went BACK to Vegas and did Sick New World Festival on May 13th! The one-day new rock festival headlined by System of A Down and Korn, featured various bands combining into different styles and had around 60,000 attendees.
We brought our BeatBus and some of our fav flavors including Avril Lavigne Pink Lemonade, Blue Razz, and Juicy Mango to cool down the crowd when temperatures were up to the 90's. People enjoyed our swag items, bandanas, and our photo booth! 
Looking forward to coming back to Vegas for EDC Las Vegas!
Check out some photos below and make sure to follow us on our social channels.