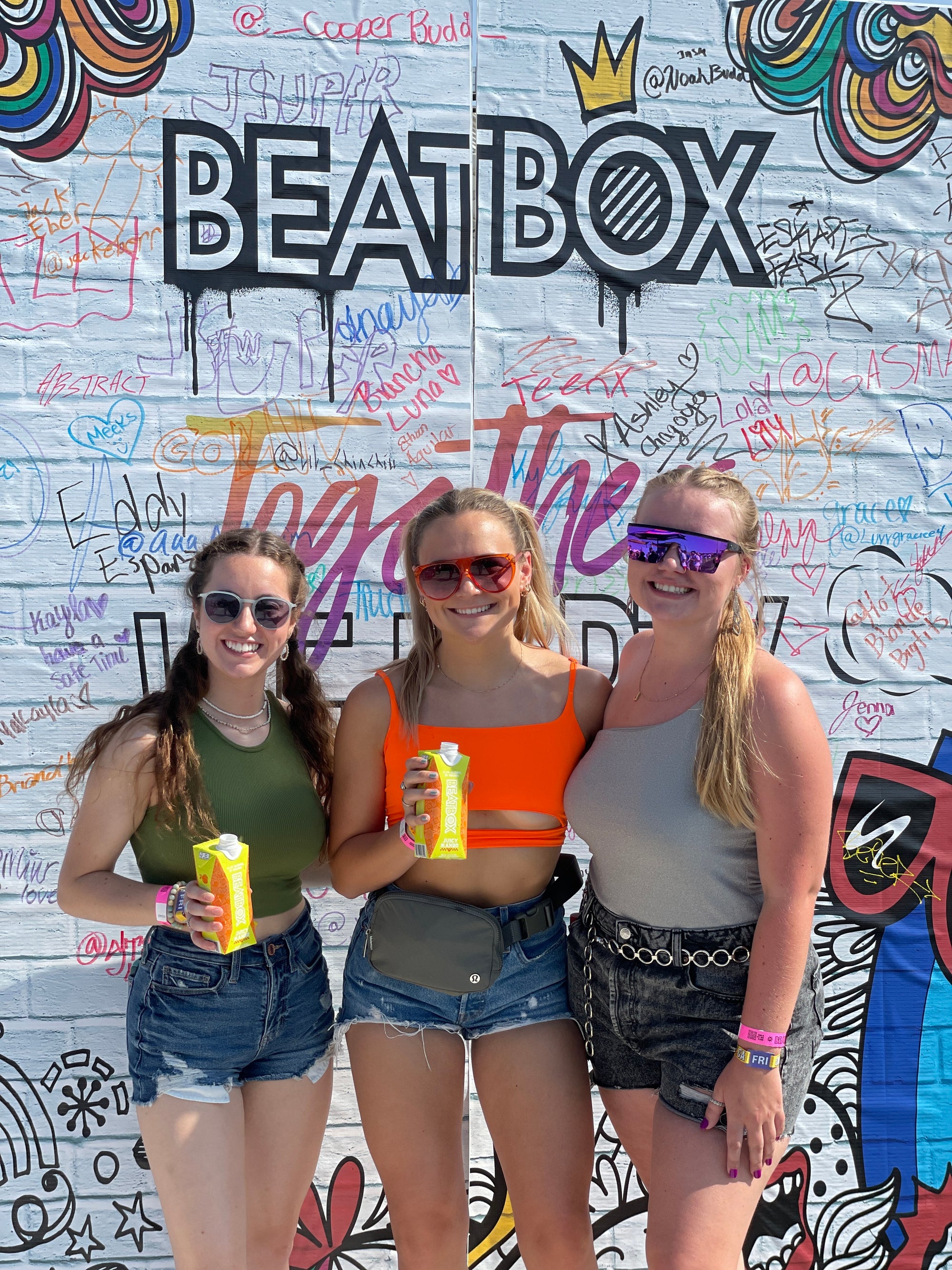 Summer Smash 2023
We headed to the midwest's premiere hip hop music festival, Summer Smash 2023 for June 23-25th in Bridgeview, IL! Summer Smash was a first for us and the lineup was STACKED with top hip hop artists like Playboi Carti, Kid Cudi, Future, Lil Uzi Vert, and more.
A lot of people were just discovering BeatBox for the first time here but this is when we absolutely love to put people on to BeatBox! People would fall in love and then we'd see them later on double fisting a Beatbox at the festival. Our activation had a graffiti wall where people could sign their names, our BeatBox trailer where we would sell our top flavors, and hand out some dope swag to everyone.
This was a fun one for us as we expand to new music festivals and we'd love to see everyone back next year!
Check out some photos below and make sure to follow us on our social channels.