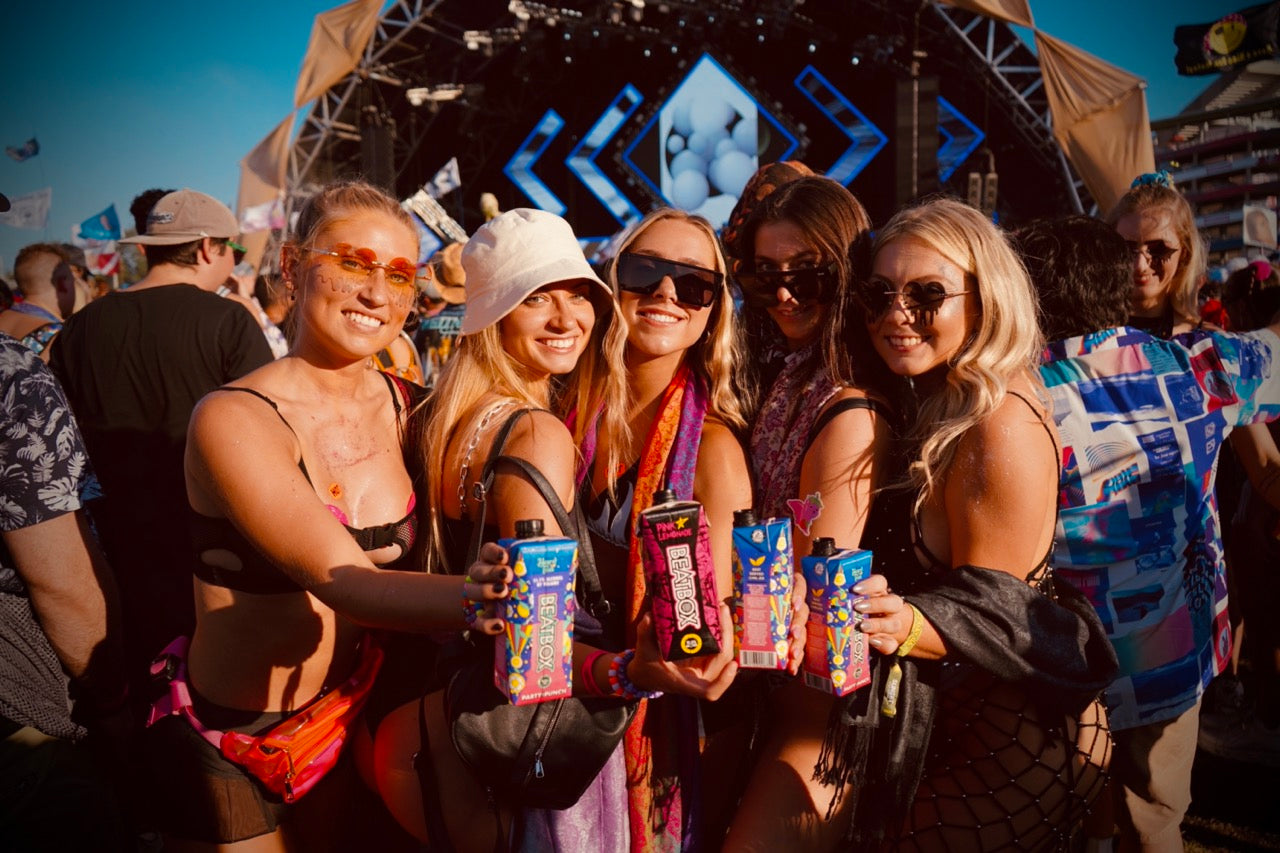 Sunset Music Festival 2023
We headed on down to Tampa, Florida for Sunset Music Festival May 27-28! Sunset Music Festival is a thrilling annual event that brings together electronic music lovers for an unforgettable experience. Held against the backdrop of a breathtaking sunset, the festival features renowned DJs and artists who deliver high-energy performances that ignite the crowd. With its vibrant atmosphere and pulsating beats, Sunset Music Festival creates a euphoric environment where attendees can dance the night away and create lasting memories with top performers such as Rezz, Chris Lake, Slander, and more!
We had a kandi making station at our bar as well as a PLUR checkpoint so you can trade your kandi! We had such a fun time and we loved seeing everyone try our flavors at the festival such as Juicy Mango, Hard Tea, Avril Lavigne Pink Lemonade, Blue and Razz! 
Check out some photos below and make sure to follow us on our social channels.