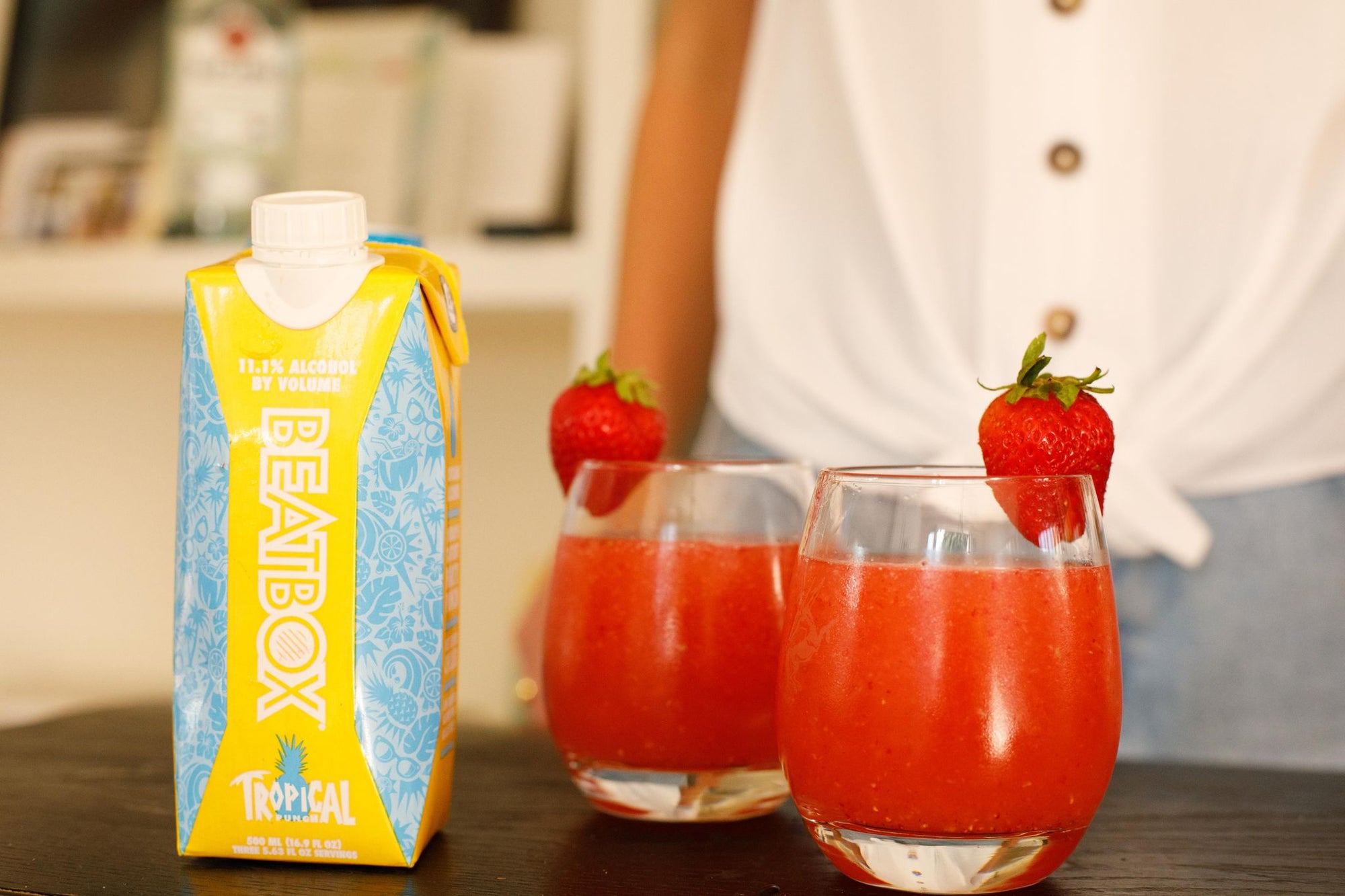 Twisted Pink Drink
We all know the infamous Pink Drink but what about a pink drink with a BeatBox twist?
Sound good? Well strap in and hold onto your oakleys, 'cause we are about to hit you with some WISDOM. 
All you need is 4 ingredients, so if you've had a few already this should be easy!
Dried Strawberries
Coconut water
Ice
First, grab a cup of your choice and fill it with ice. Simple enough. Next, add some dried strawberries - as many as you prefer, sister. Halfway there - look at you! Now, pour half coconut water and half Tropical Punch Beatbox. Stir it, pour it, pound it. You earned it. 
Skip the mid day coffee run and instead make this at home with us! 
Show us your creations using your favorite social media

Tik Tok:https://vm.tiktok.com/JjpQBrK/

Instagram:https://www.instagram.com/beatboxbeverages/

Twitter:https://twitter.com/BeatboxBevs
Love from your cocktail qwueen,