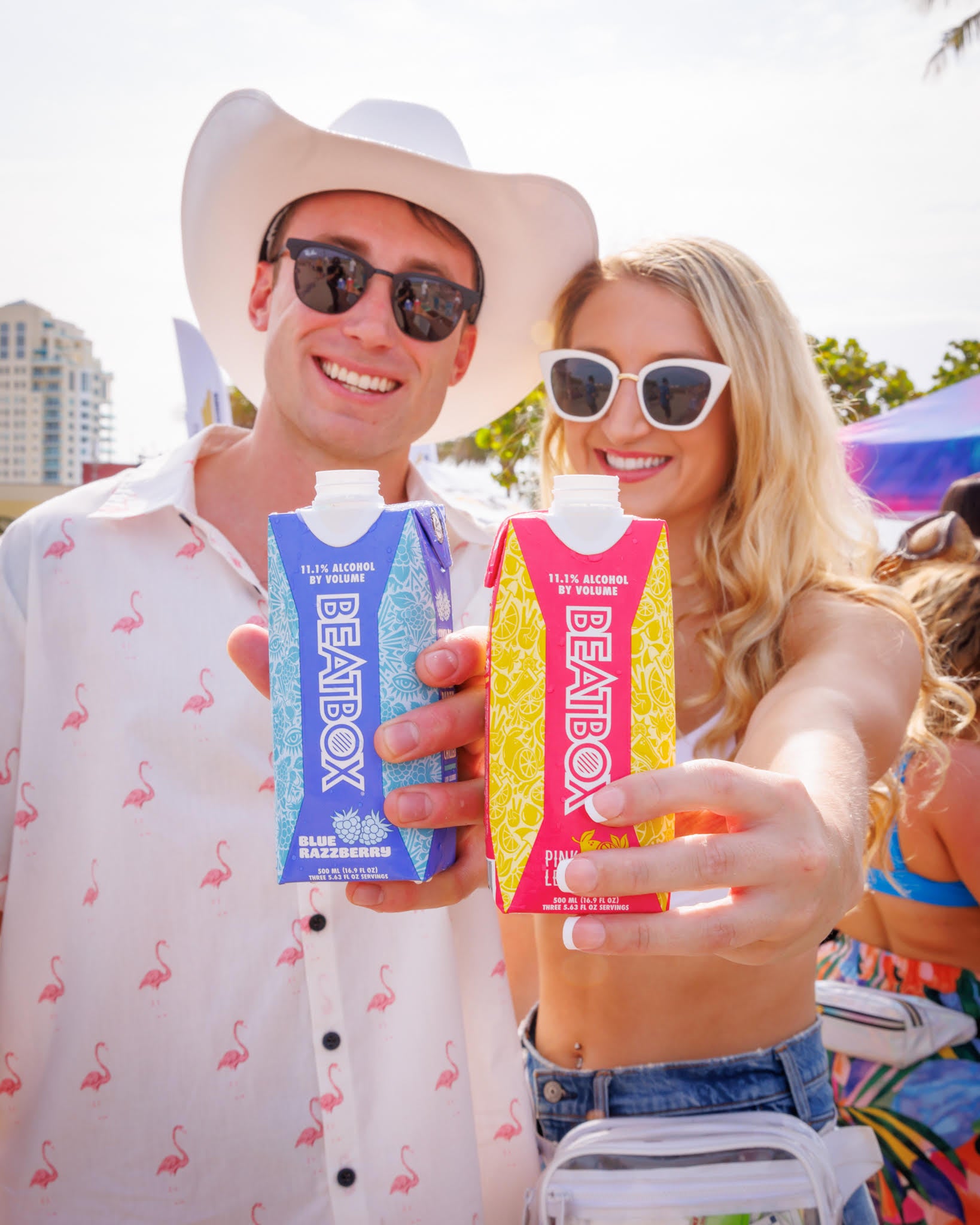 Beatbox x Tortuga Music Festival
This past weekend we headed to Fort Lauderdale, Florida for Tortuga Festival. Tortuga Festival is a 3-day country music festival focused on marine conservation. 
This year we sold Mango, Blue Raspberry, Pink Lemonade and Fruit Punch and we sold out of all flavors on the last day. As part of our activation we had a Beatbox blender bike that turned our drinks into a slushie! This was a big hit.
Roughly 90% of consumers have never heard of Beatbox. Day one was a steady pace of sales but once word got out about Beatbox we gained a lot of new customers on day 2 and 3 of the festival. Many consumers told us they loved that we were gluten free and non carbonated. 

There was a sand artist that spent most of Friday building the sand sculpture and the grand reveal was Friday evening. Everyone was coming by to watch and take pictures. People were in awe over the talent the artist had and many were taking pictures. Consumers were bummed we had gates up around the sculpture because they wanted to get up close and personal with the sculpture but for the safety of it we had to keep the gates up.
Consumers were pulling up the beatbox website while at our stand and researching where Beatbox is located in their area. Via the store locator, many people were excited to see they did have Beatbox in their area and were excited to go buy some when they returned back home.
We definitely brought the party to the beach! Check out the pictures below and don't forget to follow us on our social channels.