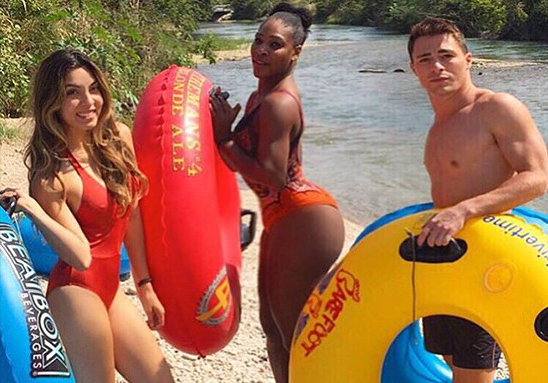 Serena Williams goes Tubing with BeatBox
Serena Williams recently announced that she would be taking a break from tennis, so naturally, she's celebrating her time off in the best way possible: with BeatBox!
After meeting up with Colton Houston and Val Vogt in San Marcos, the trio grabbed a few BeatBox drinks and hit the river for a day of relaxation! 
While we are only seeing what Serena and friends chose to upload to Instagram, we can only assume that the trio were sipping some BeatBox as they floated down the river. After all, who doesn't enjoy a drink or two when floating the San Marcos? Is BeatBox the key to Serena's offseason? Who knows? But if she #SlapsTheBag anywhere near as hard as she serves a tennis ball, we feel seriously bad for that bag!
Don't Ruin The Party. Please Drink Responsibly.